VIP Voice Reviews and Features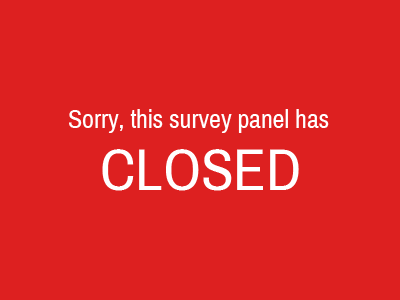 VIP Voice
900 W Shore Rd, Port Washington, New York 11050 US
Tel: 1.866.444.1411 Contact: http://www.vipvoice.com/Toluna.MR.TrafficUI/MSCUI/Page.aspx?pgtid=13
Operated by: NPD Group

PAYMENTS OFFERED

Retail e-vouchers

Prepaid debit or credit cards

Merchandise

Sweepstakes entries

HOW TO PARTICIPATE

Online surveys

Diary surveys

Teen surveys

Refer-a-friend program

REDEEMING REWARDS
Redeem points by participating in SweepLand. No minimum account balance required.
VIP Voice closed on August 15, 2020. Members can use their VIP Points through September 15, 2020.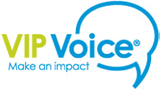 VIP Voice is an online research community that's part of The NPD Group. The NPD Group, founded in 1967, provides market information and advisory services to help companies make better business decisions. They conduct more than 12 million surveys a year on topics such as electronics, mobile, sports, toys, apparel, accessories, beauty and more.
The More You Participate, the More Points You Get
VIP Voice offers a tiered rewards program that spans 5 different levels. The more surveys you complete, the higher you move up in levels, and the more points you will earn. In addition, your reward level determines the prizes you are able to try to win through SweepLand.
For each survey you complete, you will earn points. The number of points you receive will depend on your current reward level as well as whether or not you qualify to complete a survey.
Try Your Luck in Sweepland
SweepLand is a sweepstakes program where your points can be entered into sweepstakes for a variety of different prizes. Winners are chosen at random. Each point you use in the sweepstakes is considered an entry, so the more points you put into the draw, the better your chances of winning a prize. Prizes have high values and are for things like HDTV's, $5000 cash, trips to tropical destinations, etc.
Bidland Discontinued in 2020
BidLand was an auction-style program where you could use your points to bid on various items. The highest bidder at the end of the auction would win the prize and had their points deducted from their account. If you did not win the prize, your points were returned to your account. VIP Voice e-mailed their membership base in May 2020 to inform them that, 'due to the challenging economic climate caused by the COVID-19 pandemic...[they were] terminating the BidLand Program and auction site, effective May 12, 2020'. To counteract this, they also stated that they would increase the amount of prizes available on SweepLand.
Survey Point Values
Each VIP Voice point is worth one sweepstakes entry or one auction bid. You can use as many or as little points as you'd like to enter the SweepLand sweepstakes.
VIP Participation Points
If you successfully complete a survey, you will earn VIP Participation Points. Level 1 members will earn 25 points for completing a survey while level 5 members earn 200 points.
VIP Qualification Points
If you attempt to complete a survey but do not qualify, you will earn VIP Qualification Points. Level 1 members will earn 50 points for being disqualified, while level 5 members earn 550!
Exclusive Discounts and Special Offers
US members of VIP Voice have access to exclusive discounts and special offers from a variety of different businesses. These exclusive member discounts do not require any points to use.
Special Opportunities and Contests
On occasion, VIP Voice offers special contests and sweepstakes opportunities to their members. One such opportunity is Pigskin Pick-em where you can win cash prizes every week during the football season!
Eligibility: USA 13+ and Canada 18+
---
VIP Voice was formally known as NPD Online Research.
Not bad but not great either.
July 28, 2019 by April from United States
I checked this site out before most others. The points you get per survey is I'd say average. Everything sounded really cool at first, bidding on high end stuff. But quickly overtime I began to realize other sites pay better and have a better reward selection. Like what's with having to bid on rewards to get them? Other sites don't make you do that. I haven't even tried yet to use my points and I don't think I'll bother. I can't say it's all bad but mostly it's the rewards that definitely need improving, like I said it's kind of odd to make you bid for one. Not really worth the time if you ask me.

**Update**: Since my last review over a year ago I pretty much haven't bothered using it at all mainly because it's so low paying. Do the math, right now bidding on a $5 gift card costs 50k points and each survey gives you ~200 points or so, they never tell you how much, they just give you a range like 160-220 points or something like that on what you earn for each survey. Being my main site shut down and I forgot about how low paying VIP was I decided to check in with them again. 1 kudos I'll give them is for not deactivating me after being inactive with them for a long time, cause a lot of sites will do that. One thing I wanted to do was update my password but I can't do that cause there's no reset password link. Also I can't go to their main site by typing in their web address cause the page keeps coming up blank, I have to find the rewards page link in a search engine to even get to the site to login. Once I login I can't access my account or "help" or even "contact us", all of them redirect to a blank page. I can login and out of the rewards page and do surveys but I can't do anything else. That's unacceptable and needs to be fixed. Is anyone else having the same problem?

Edit: I fixed the problem. I deleted the cookie and reloaded the website and everything was working right again, no more blank pages etc. The cookie must have gotten corrupted or something, I don't know. But I decided I'm done with this site anyway, not worth it to me.
June 7, 2019 by Toni from United States
The site is nice at first, but there is a very very very long wait to get rewards after earning them.
January 11, 2019 by Kaitlyn from United States
It is very unique in the sense that they have auctions that you can use your points on. There are no options for gift card redemptions, so you can only bid and put points in sweepstakes for free stuff. It is different and the chance of winning prizes is very low. But if you have time to kill, you shouldn't have to worry about it too much. I do get occasional meal journals that pay $25 Visa gift cards, which is one of the reasons I use this survey site still.
May 14, 2018 by Constance from United States
I've been doing their surveys for more years than I want to mention,and haven't won anything except some points from their latest game.I don't want to leave without winning something,more than a $5 card if possible.I'm sorry I ever started.We are just paying their salaries..Don't sign up !
May 1, 2018 by Derek from Canada
If you don't know it, you earn points by doing surveys and then can bid on prize draws.
I won 2 at the same time. I was then told that the prizes were not available in my area and give a choice of 6 prizes that were considerably cheaper.
Both prizes that I won are readily available in my area, Ottawa, Ontario, Canada !!
The prizes I was offered were about 1/3 the value of the ones that I won. i.e. a 30$ phone as apposed to the 90$ waffle iron. I contacted them and got no response.
So, I sent all the information and correspondence to the IRS in the United States, seeing as how they are likely declaring the full price of the prizes promised.
I got a letter from the IRS in the US, thanking me and informing me that it would be looked into as it is not the first type of info they had received.
So, if you do get stiffed by a survey company, report them. They are for profit businesses.
I got an email from vipvoice after a couple of months offering me the cash amount of the difference if I was willing to drop my complaint.
» Return to: TOP RATED SURVEY SITES
---
Popular Topics
Top Survey Sites of 2022
---
Highest User Rated Survey Sites
---
Survey Sites That Pay Instantly
---
Get $100 Free PayPal Payments
---
9 Product Testing Job Websites
---
12 Online Surveys That Pay Cash
---
How to Earn Free Uber Gift Cards
---
14 Ways to Get Free Amazon Gift Cards
---
Best Paid Focus Groups
---
How to Get a Free Visa Gift Card
---
Ways to Get Free Xbox Gift Cards
---
Featured Advertisers: